Working Towards a Better Environment
Waste disposal can leave a negative environmental impact and a host of other issues, including polluting rivers and streams, contaminating land, and generating methane gas that will contribute to the greenhouse effect.
There is also the growing problem of waste accumulating in landfill sites around the world.
In Australia alone, there are about 600 officially registered landfill sites, and a research by the University of Queensland* believes there could be as many as 2,000 smaller ones that are unregulated. Every year, some 20 million tonnes of garbage is sent to these landfill sites.
To help resolve some of these problems, Genox has developed an extensive range of recycling equipment and solutions, providing effective size reduction and resource recovery technology.
The Genox Recycling Technology looks into:
PP/PE Film Washing and Pelletising
HDPE Bottles and Containers Washing
Mixed Plastics Washing and Separation
Tire and Rubber Recycling
Fridge Recycling and Metal Densifying
Car Bodyshell and Light Scrap Recycling
Some of their products include: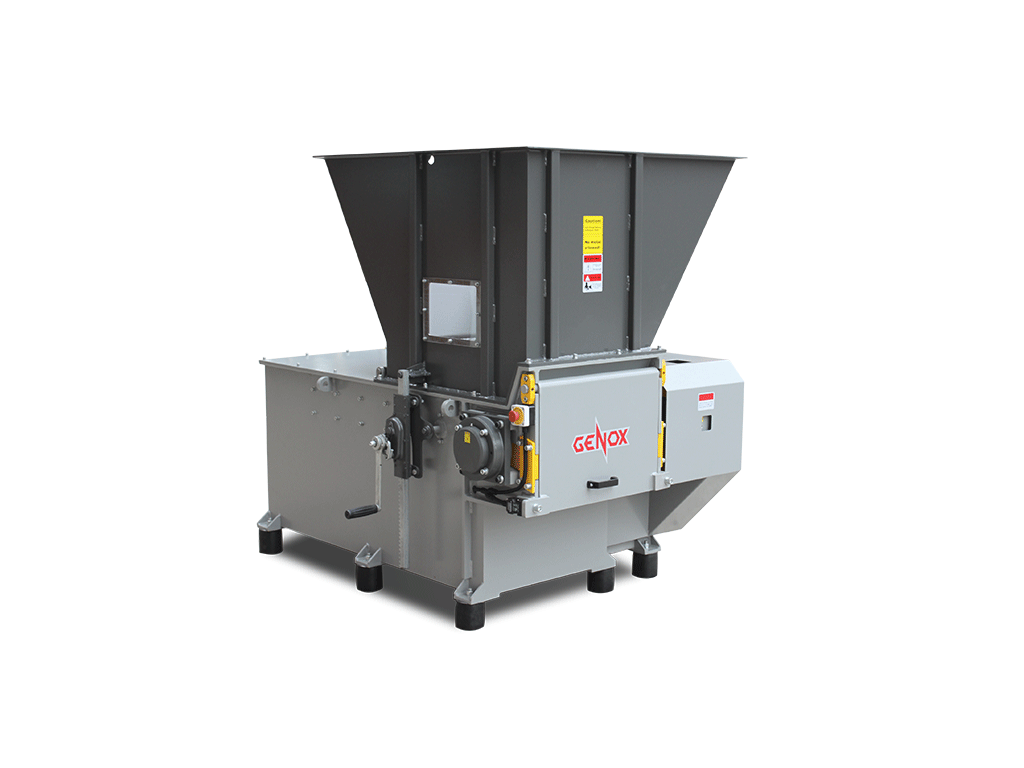 V-Series Single Shaft Shredders
These small to medium size reduction machines are suitable for processing a wide range of materials to a uniform particle size. The products can often be sold as is, or be sent for further processing through additional equipment.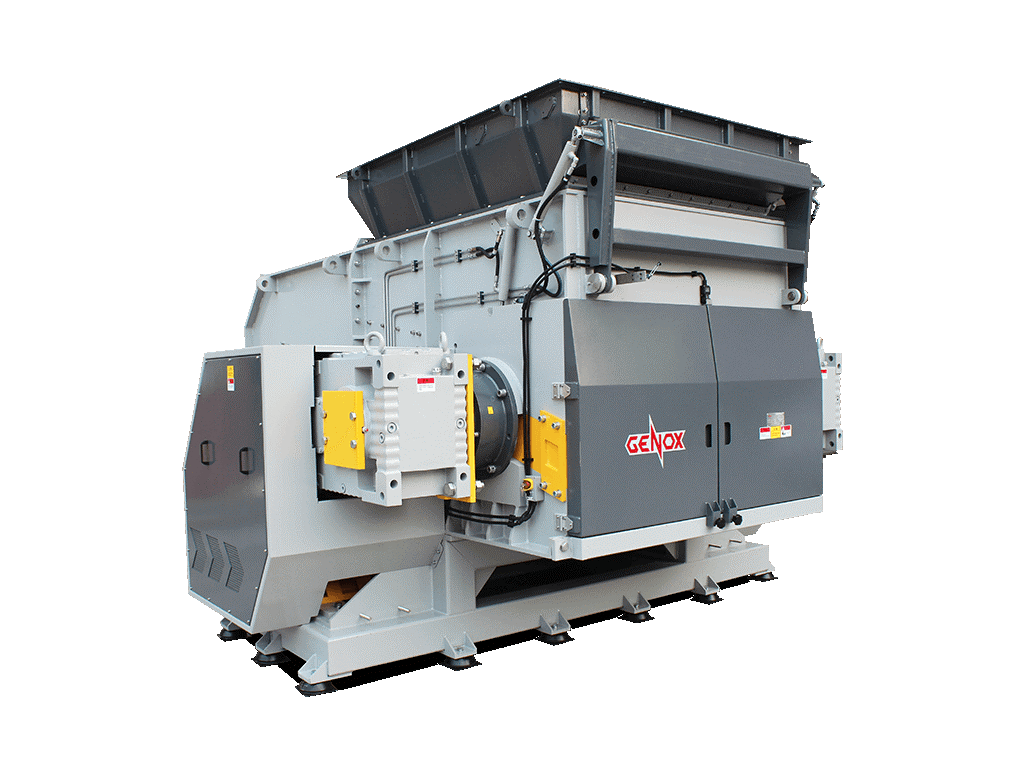 BH-Series Single Shaft Shredders
This series offers heavy duty size reduction machines, suitable for processing a wide range of materials. These shredders are ideal for especially hard and voluminous products.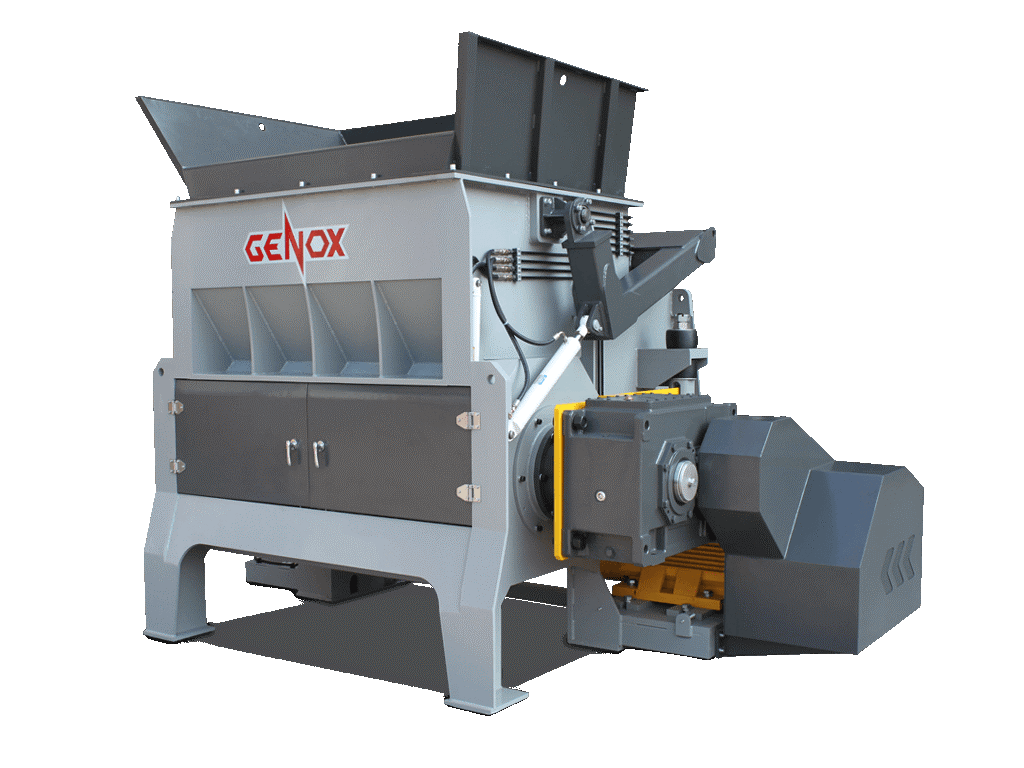 K-Series Single Shaft Shredders
Heavy duty size reduction machines that are perfect for the size reduction of flexible and/or medium hardness hollow products in bales. The fast-acting, PLC-controlled swing pusher automatically forces material to the rotor according to motor loading, which maximises material throughput.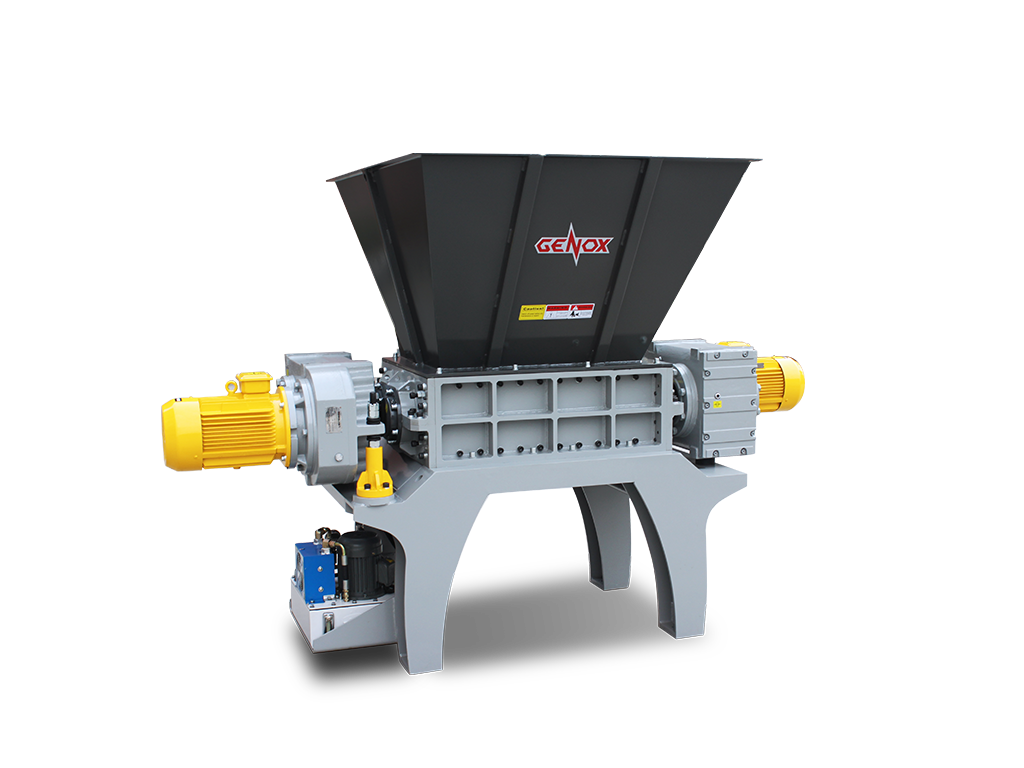 M-Series Twin Shaft Shredders
The M-Series shredders are known for their low-speed, high-torque operation that minimises noise and power consumption whilst achieving high throughput rates. These machines are particularly suited to the size reduction of bulky or voluminous materials, which could include contamination such as metals or stones.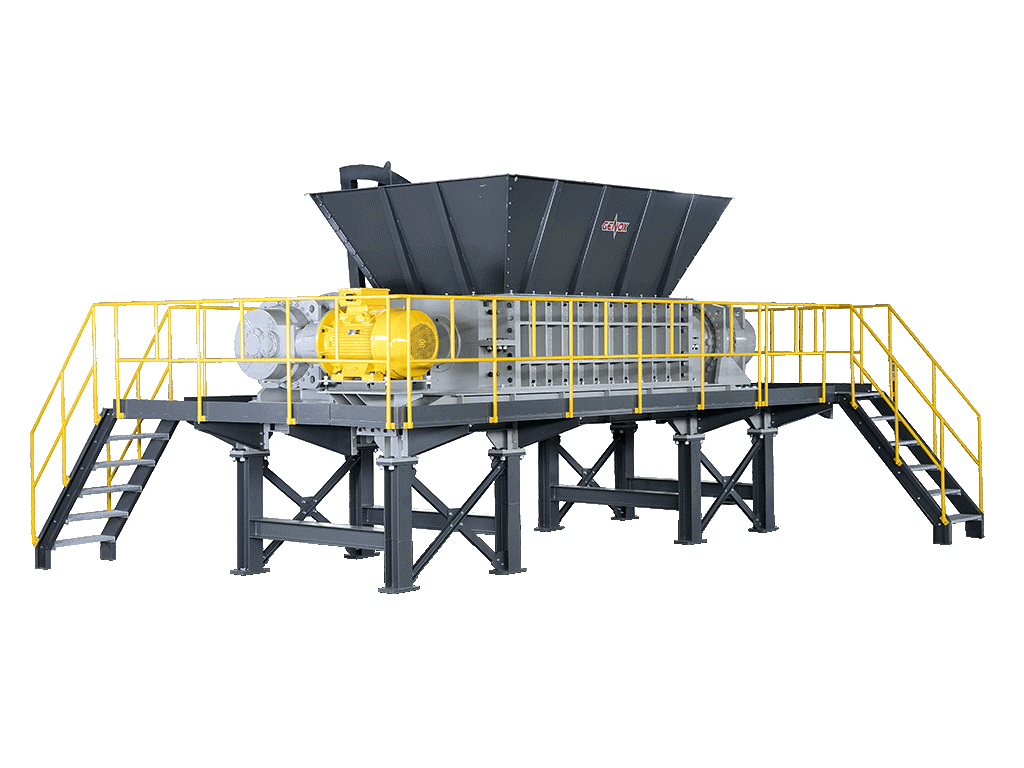 X-Series Twin Shaft Shredders
The extremely high torque, high throughput, rotating shear type size reduction machines are often used for pre-shredding of large volume or high strength materials, which may contain contamination.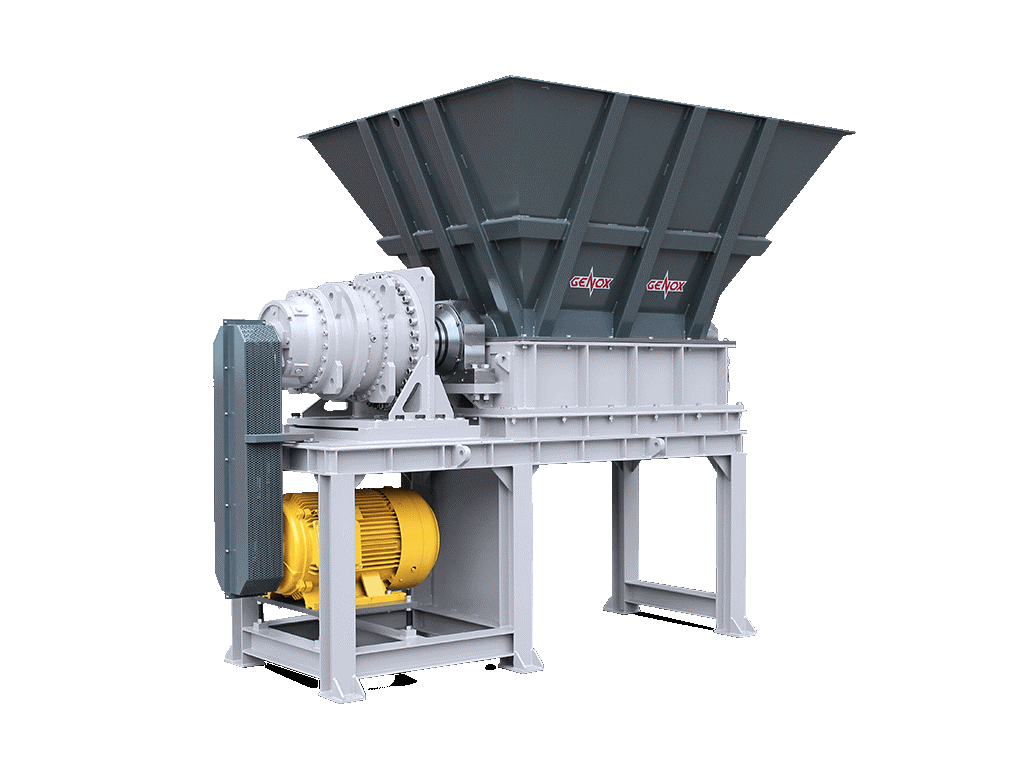 YS-Series Single Shaft Pre-Shredders
Designed for processing high strength and tough materials with high levels of contamination, the YS-Series machines reduce compressed and baled material into uniform size pieces in a single pass.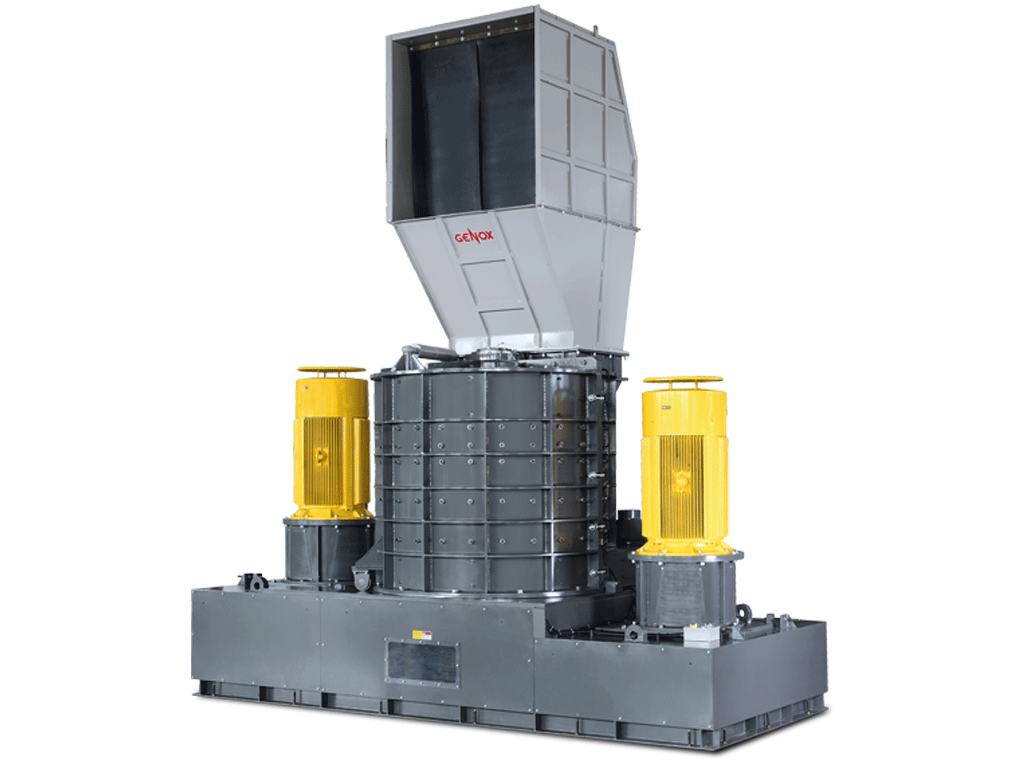 Z-Series Vertical Shredders
The Z-Series is mostly recommended for applications processing pre-shredded metal scrap from twin shaft shredding systems. These machines aggressively size reduce and densify pre-shredded material whilst liberating the various different fractions.
All Genox equipment are carefully developed by a team of highly skilled and experienced engineering and business development experts. At their modern 30,000sqm integrated design, manufacturing and R&D facility, Genox utilises state-of-the-art manufacturing equipment, comprehensive production management as well as strict quality control systems to produce only the top quality products.
Genox is fully committed to providing advanced and economic recycling solutions to create and maintain better environments for the future.
To discuss your waste management requirements or to find out more about Genox Shredders, granulators or other products, please contact us on (03) 8710 8181 or email [email protected]
*source: https://au.news.yahoo.com/landfill-australia-where-your-rubbish-and-recycling-is-really-ending-up-034120613.html